TEDxWoodinville
Join us for a fabulous event with incredible speakers with ideas worth spreading!  Oct 14th 2023, our theme is "To The Point" and our speakers have tight talks under 9 minutes!
2023 Speaker Chosen
Be a Supporter
Attend
Oct 14th 2023 – Limited tickets are on sale NOW
Wagner Performing Arts Center, 639 W Main St,
Monroe, WA 98272, USA
10am – 5pm
Speaker Applications
We are targeting tight talks and are limiting them to 9 minutes. Speaker applications are closed for 2023.
Event Volunteers
TEDx events are nonprofits run by fabulous people just like you who volunteer to help make them happen. We still need volunteers, please fill out our form.
Become a Sponsor/Partner
TEDxWoodinville is a one-day event on Oct 14th, 2023. Speakers will share ideas worth spreading through short, powerful talks. Our Theme is "To The Point".
TEDxWoodinville, a 501(c)(3) nonprofit organization, aims to be a catalyst for spreading ideas that change our world. We are an all-volunteer-run organization funded by local companies, organizations, sponsors, and individual donors.
DOnate
Be an individual donor and make our event possible!
About TED
TED is a nonprofit organization devoted to Ideas Worth Spreading. Started as a four-day conference in California 30 years ago, TED has grown to support its mission with multiple initiatives. The two annual TED Conferences invite the world's leading thinkers and doers to speak for 18 minutes or less. Many of these talks are then made available, free, at TED.com. TED speakers have included Bill Gates, Jane Goodall, Elizabeth Gilbert, Sir Richard Branson, Nandan Nilekani, Philippe Starck, Ngozi Okonjo-Iweala, Sal Khan and Daniel Kahneman.
The annual TED Conference takes place each spring in Vancouver, British Columbia. TED's media initiatives include TED.com, where new TED Talks are posted daily; the Open Translation Project, which provides subtitles and interactive transcripts as well as translations from volunteers worldwide; the educational initiative TED-Ed. TED has established the annual TED Prize, where exceptional individuals with a wish to change the world get help translating their wishes into action; TEDx, which supports individuals or groups in hosting local, self-organized TED-style events around the world, and the TED Fellows program, helping world-changing innovators from around the globe to amplify the impact of their remarkable projects and activities.
About TEDx
TEDx is a grassroots initiative, created in the spirit of TED's overall mission to research and discover "ideas worth spreading." TEDx brings the spirit of TED to local communities around the globe through TEDx events. These events are organized by passionate individuals who seek to uncover new ideas and to share the latest research in their local areas that spark conversations in their communities.
TEDx events include live speakers and recorded TED Talks, and are organized independently under a free license granted by TED. These events are not controlled by TED, but event organizers agree to abide by our format, and are offered guidelines for curation, speaker coaching, event organizing and more. They learn from us and from each other. More than 3000 events are now held annually.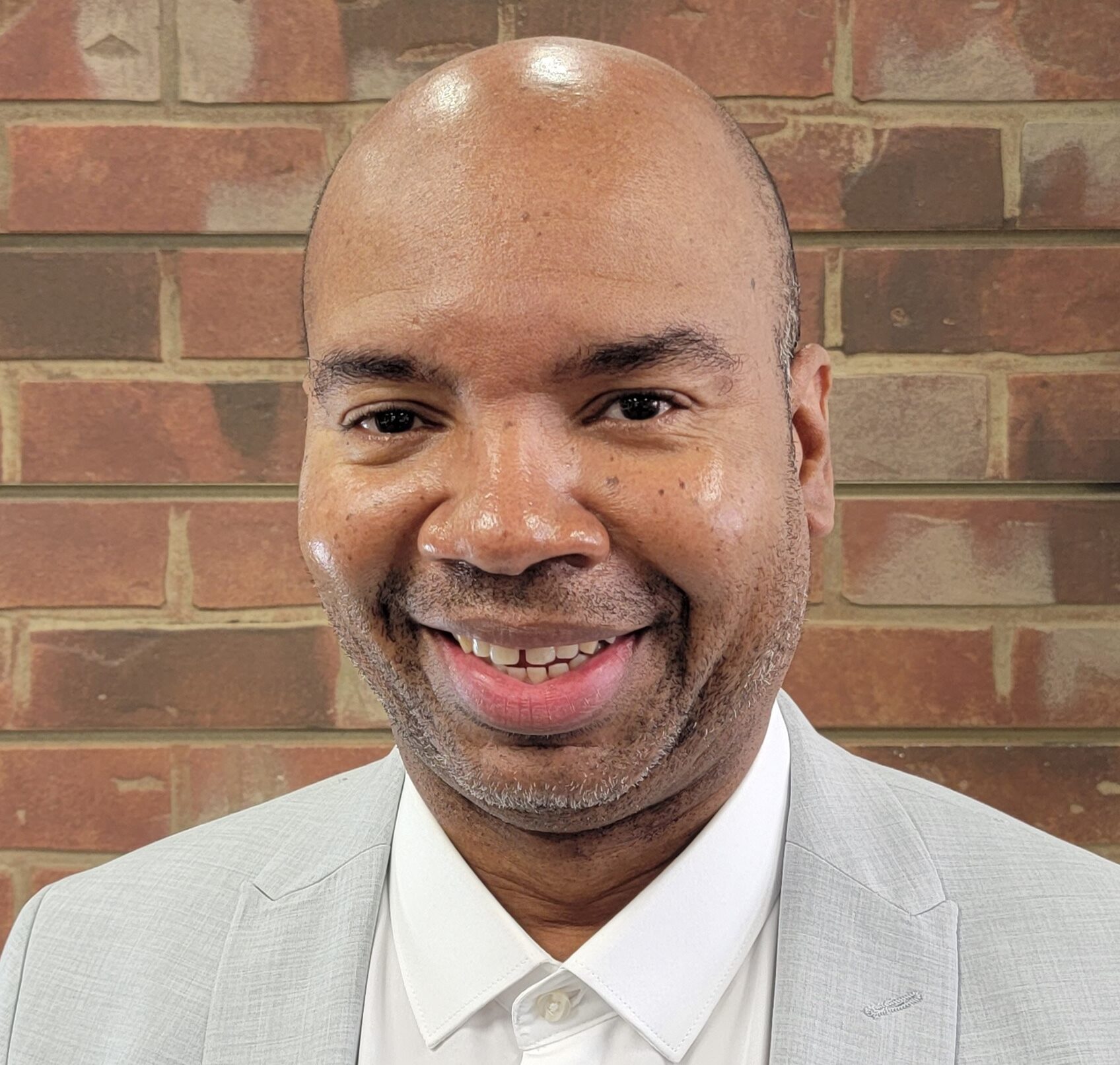 Angelo Lumpkin
Angelo's life took a turn after participating in a  life coaching class for a year at his church. An entrepreneur-at-heart his passion, especially for Christian Life Coaching, would be fulfilled working with kids, married couples and families. He believes encouraging fathers to "step up and step in" can make all the difference in the lives of children.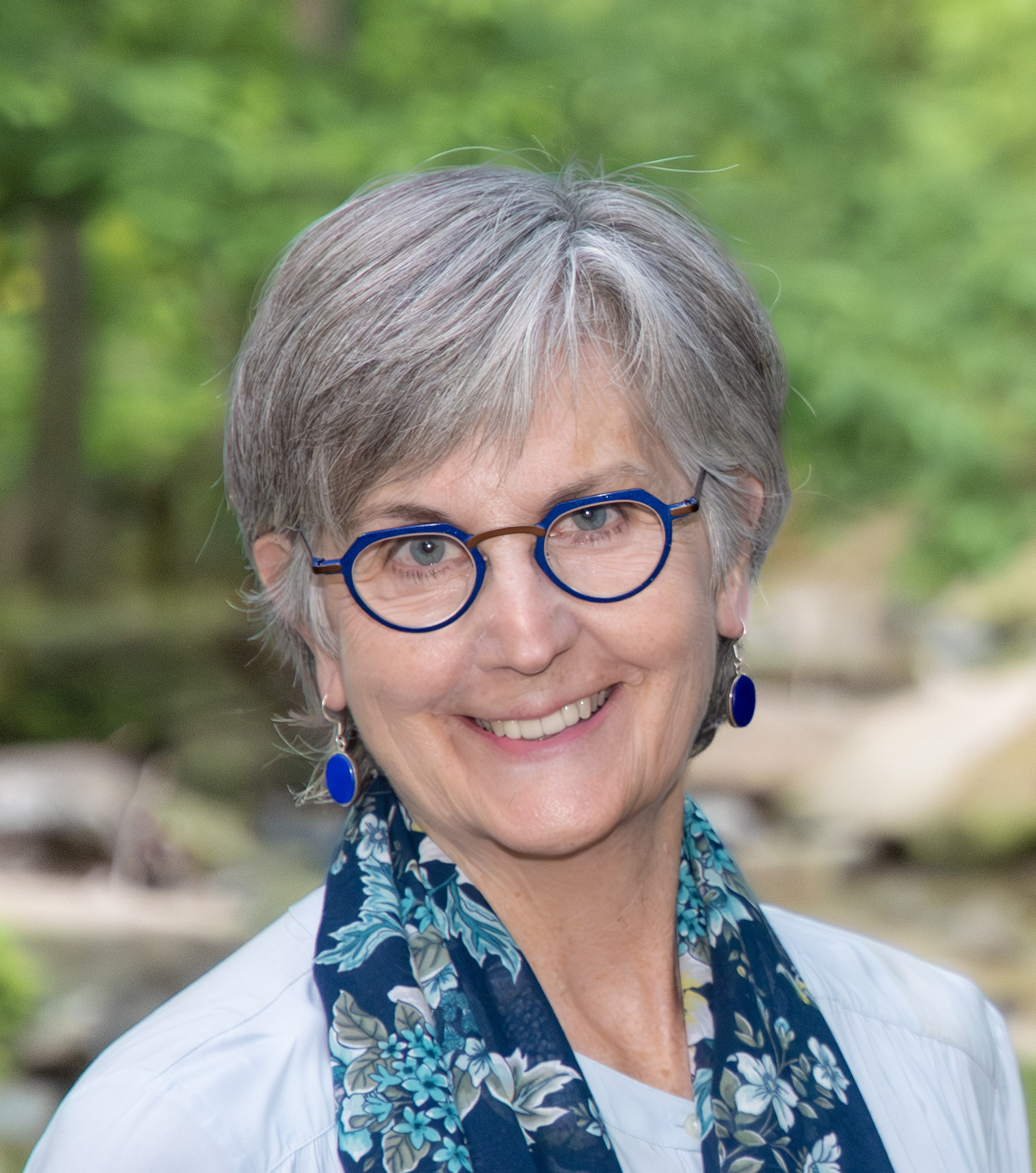 Beth Norcross
Beth founded and directs the Center for Spirituality in Nature , which encourages natural experiences that open individuals to a loving connection with Divine Mystery and the natural world.  She has written numerous articles and curricula about ecology and spirituality, including a six-week video series she co-developed on The Spiritual Wisdom of Trees.
Connor Joyce
Connor spearheads Generative AI User Research at BetterUp, driving innovation and pushing the boundaries of artificial intelligence. As a Co-founder of the Applied Behavioral Science Association, Connor is committed to establishing a pipeline of future behavioral scientists. He also is the founder of Desires Outcome Labs and serves as an advisor for ChatGems.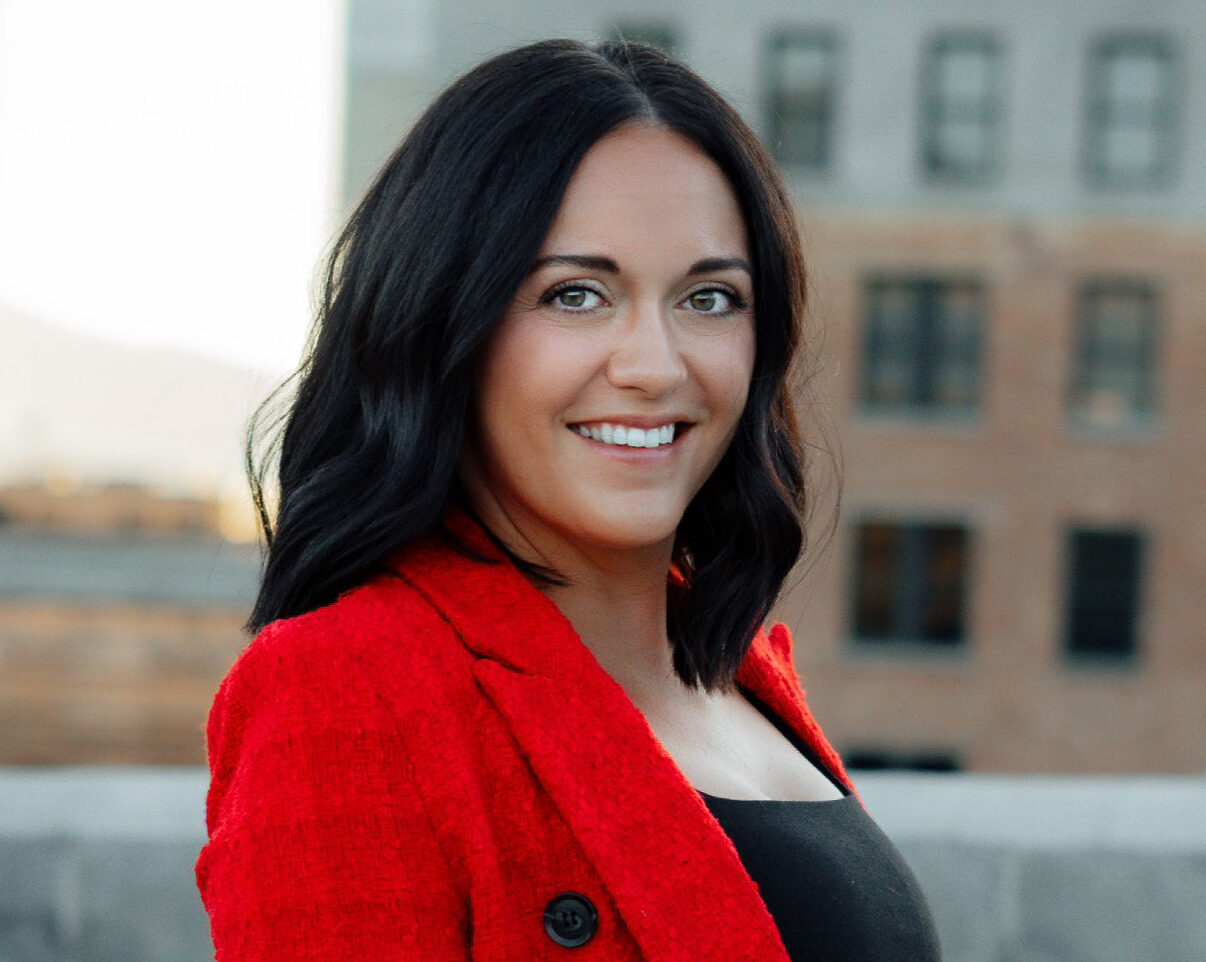 Cheyenne Burnett
Cheyenne is an accomplished and charismatic women's health advocate, author, and speaker passionate about helping women regain their health and confidence. As founder of ExplantSecrets.com, she is a leading authority on breast implant illness education.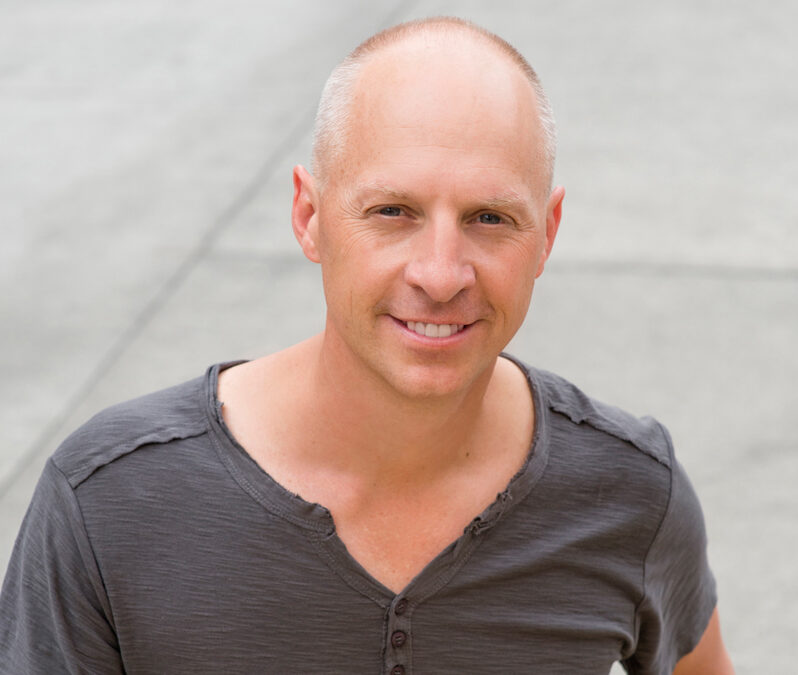 Dr. George Birnbach
Dr. George Birnbach is a renowned executive trainer specializing in strategic business scaling. His unique methodology, encompassing Intention, Clarity, and Engagement, has successfully built four 7-figure businesses and boosted profits for hundreds of clients. Dr. Birnbach's focus on relationship models fosters meaningful connections and rapid growth.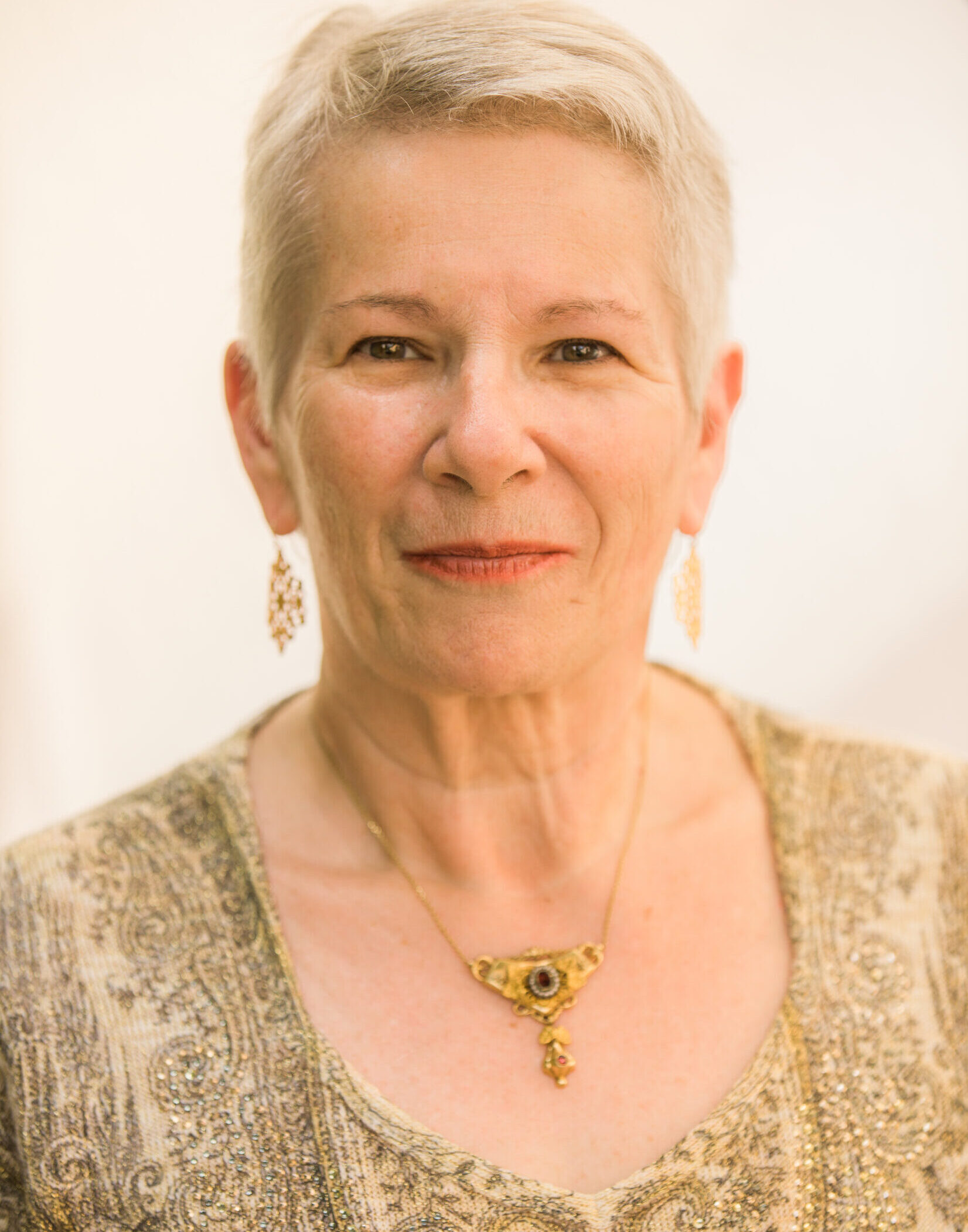 Corinna Stoeffl
Corinna, a life coach and photographer, is a life-long learner with a deep desire to go ever deeper into the mysteries of life. She shares her knowledge about Rites of Passage and what she learns from her experiences through speaking, writing, podcasting, workshops, group and individual work.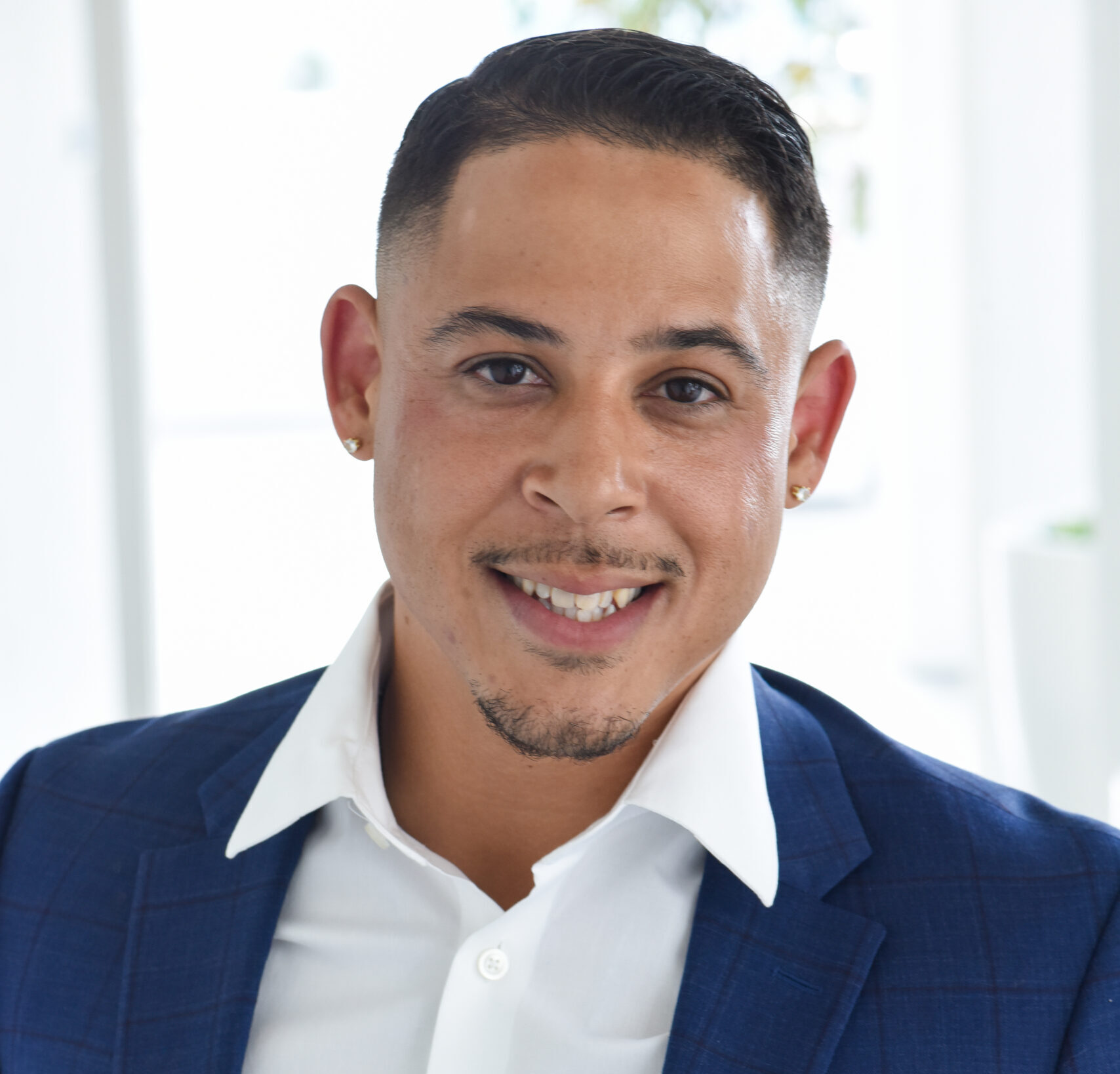 Jason Ferguson
Jason a Los Angeles native and former student-athlete, earned a full football scholarship to the University of Hawaii and was a part of their only undefeated season in school history. Today, a passionate keynote speaker and senior sales leader in tech, he has battled several bouts with adversity – two ACL tears, overcoming opioid addiction, and enduring the loss of a close friend. Through it all, he embraced the power of perception.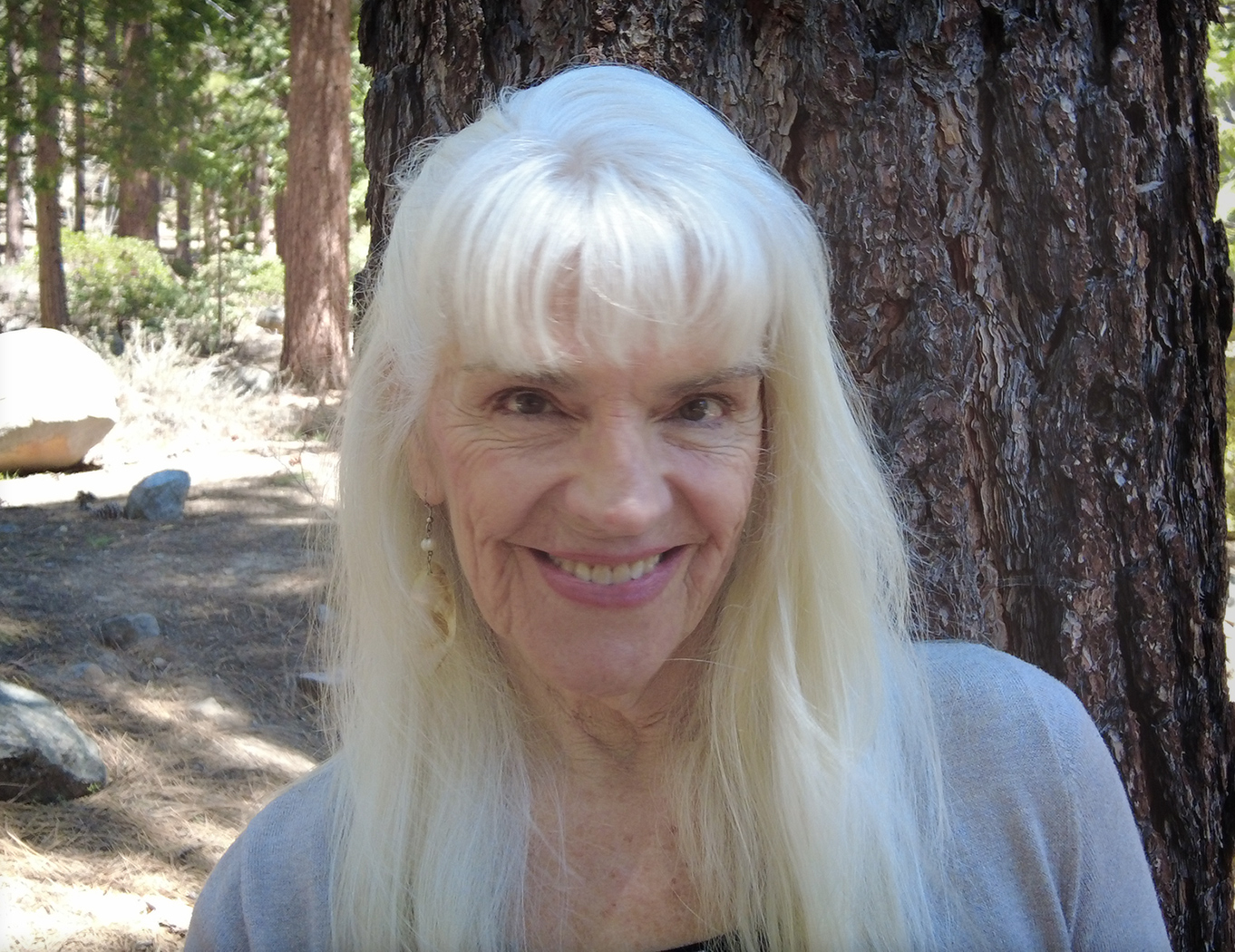 Jacquie Chandler
Chandler designed and manufacture leather clothes, been involved in PR, media, a Craft Instructor, Corporate Story Coach, Airbnb 'Geotourism' Superhost, and mother of two. Collaborating with a Vet healing war wounds in a rainforest, Chandler co-created an earth-based movement practice (The Earthgym) that increased connection to nature and led to a Nat Geo TV Show. She founded SustainTahoe.org. and uncovered 'indigenous' solutions to 're-story' our eco-economy.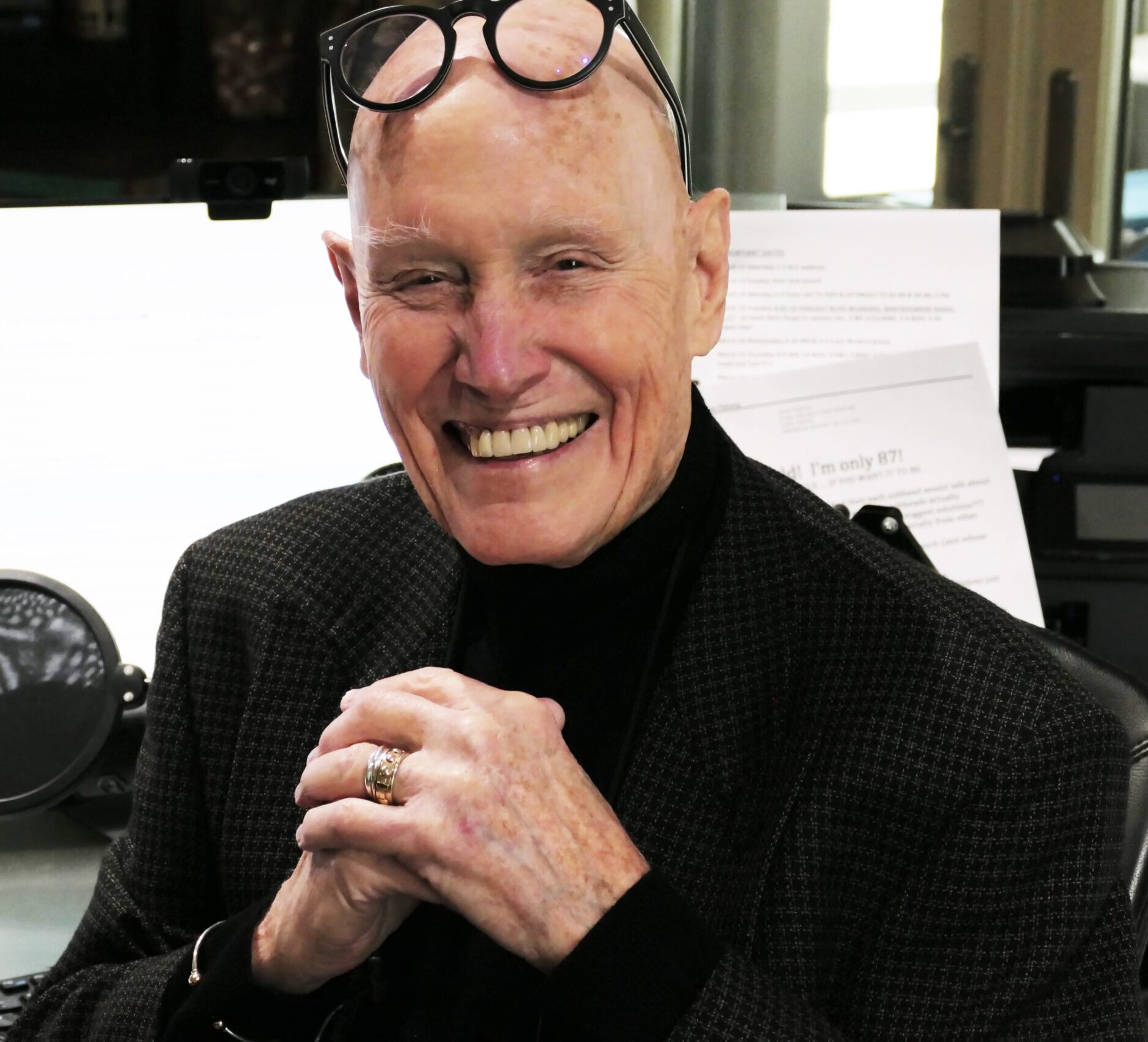 James Flaherty
Jim was an international advertising writer/creative director who published two novels and two non-fiction books. He was also the creator and innkeeper of a five-star country inn/conference center. He is a frequent motivational speaker to Elder and Almost-Elder groups.  Besides his books, he has a TV series, screenplay, and musical ready for public viewing. Home is a 1940's art-filled dairy barn in the foothills of the Berkshires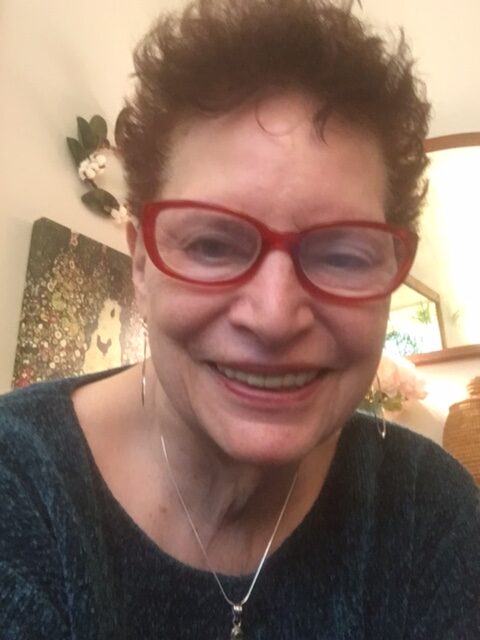 Corinna Fales
The daughter of Berlin Jews who barely escaped the Nazis, Corinna grew up at the first historically black university, where her father taught. She lived and worked in Newark and Harlem, was jailed for civil rights organizing, and often witnessed systemic abuse of Black folks. In 1995, Corinna began her writing/editing career with a published research report for the Library of Congress—then served multiple educational and governmental entities and authored two books on diversity-related issues.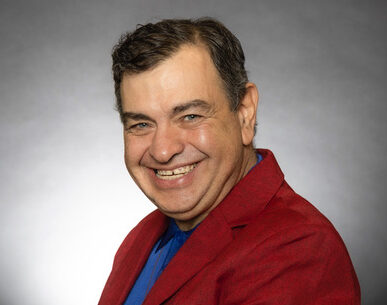 Jeffrey Weiss
Jeffrey is certified by John Maxwell and Dale Carnegie and has degrees from Pepperdine and MIT. A coach, toastmaster, and author with over forty years of experience speaking at conferences, podcasts, and masterminds, he has numerous distinguished volunteer awards from the American Red Cross, the City Council, the mayor's office, and congressional certificates, from decades of experience volunteering with organizations like the American Red Cross, Big Brothers and sisters, and others in leadership positions.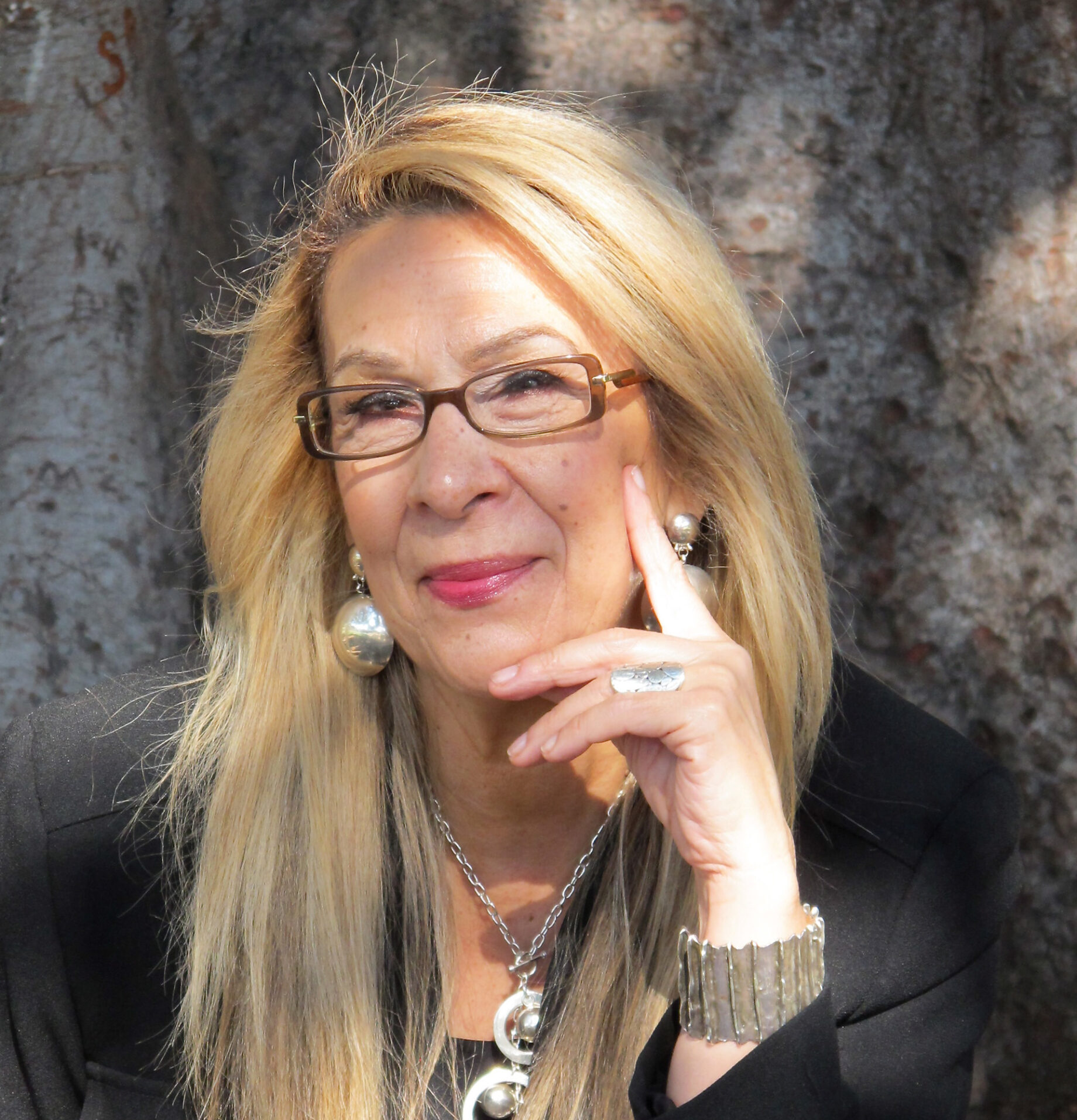 Judith Weigle
 Judith has been a family law mediator since 2012 with Divorce Resource, Inc. Making the Impossible Possible: Recipe for a Heart-Healthy Divorce is a concept Weigle developed after studying hundreds of divorcing couples, some amicably, others not so much. In 2019 Weigle started a podcast, THE Amicable Divorce Expert, to provide a better way of divorcing. Judith is the author of My Office is a 3-Ring Circus! Must I Take Orders From Clowns?
Sam Beckworth
Sam is the president of Reaching Forward Consulting and Leadership Development. A keynote and break-out session speaker at hundreds of events over the last twenty years, Sam has addressed audiences of a handful to over one thousand on topics ranging from leadership development, team strategy, marriage and family relationships, employee benefits education, and personal financial management. His most recent book, A Friend Named Pressure: Adversity, the Breakfast of Champions, will be published by September 2023.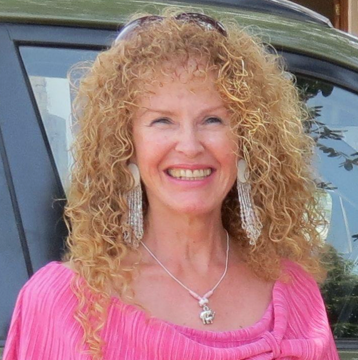 Kristal Parks
Kristal, M.A., is a biologist, speaker, activist, author, and elephant conservationist. She works worldwide with local communities addressing issues of war, racism, genocide (worked in Guatemala as a "human shield"), refugees (worked in refugee camps in Asia), immigrants (helping those in detention), apartheid,  climate catastrophe, eco-justice, amazon deforestation (in Ecuador) and stopping the extinction of elephants (in Africa). With her organization Pachyderm Power, she plans to work in Kenya to save elephants by building water sources to stop elephants from dying from droughts and going extinct.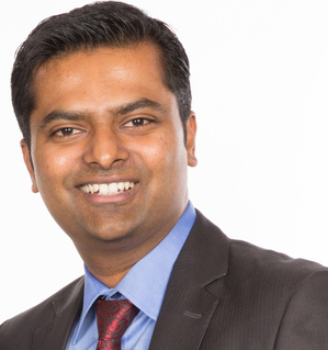 Dr. Sriram Natarajan
Sriram is an accomplished technologist and advocates for responsible AI. As the
founder/CTO of a stealth-mode AI startup and former Engineering Lead of Google Assistant in cars, he brings a wealth of experience developing cutting-edge technology and scaling products to millions of users. With a Ph.D. in Computer Engineering, Sriram has been
recognized with US patents, an Outstanding Leadership Award, and a prestigious National Science Foundation grant.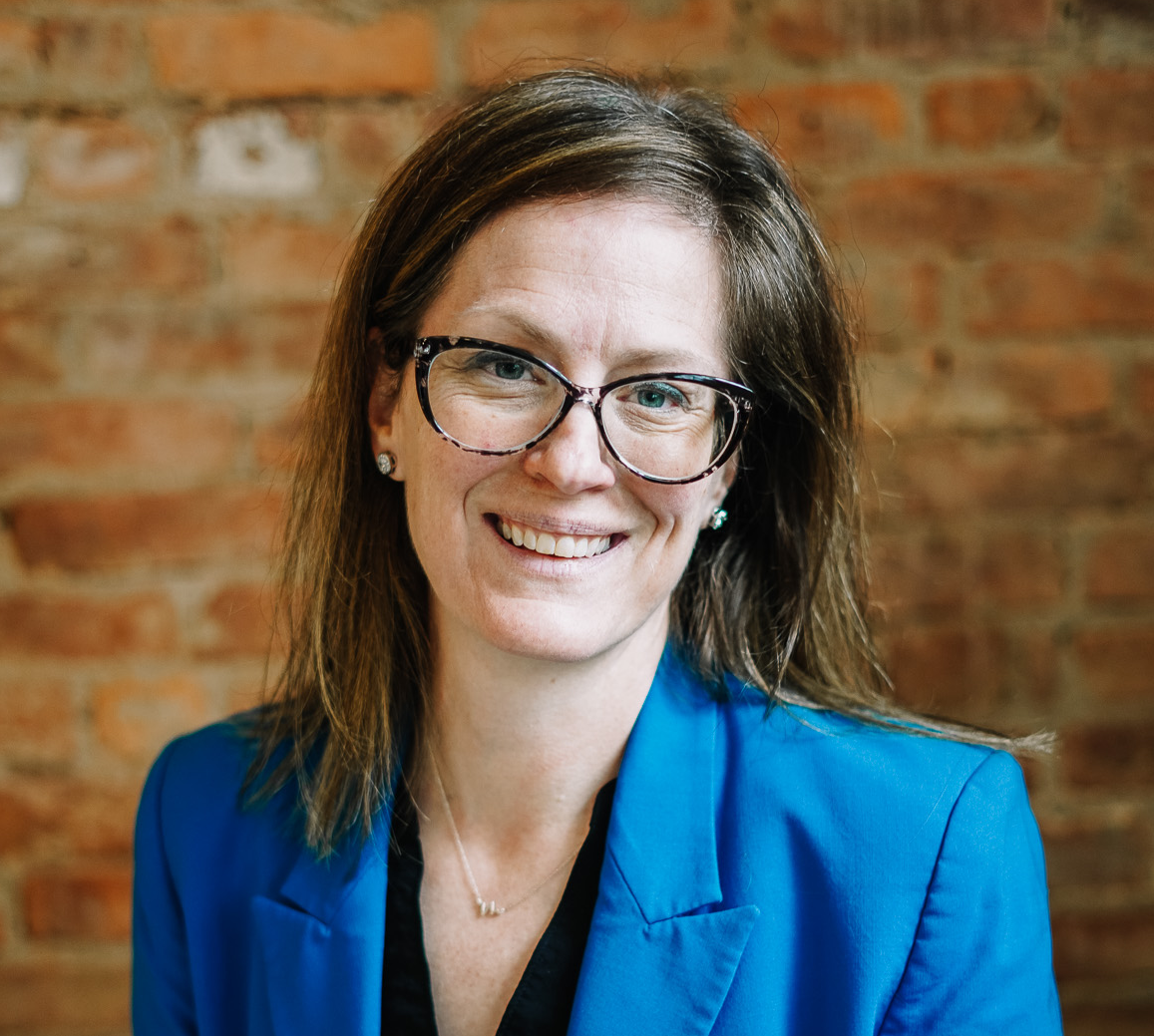 Kimberly Parry
After a 16-year career in academia teaching college English and religion courses, Kimberly Parry's life changed overnight. She got her E.h.D. (experience of hard knocks degree) as she navigated health challenges, a divorce, and the loss of her career—all in the same year. Combining her skills as a Certified Master Professional Coach and Certified Virtual Personal Stylist, she's a modern fairy godmother who helps individuals and organizations catch a vision of their raw potential and take inspired action to live lives beyond their imagination.
Slayton Cooper
Slayton, a 17-year-old high school student in Washington State, is a passionate advocate for neurodiversity. Despite living with Tourette syndrome, he channels his love for the brain to inspire change across various aspects of life. Slayton's powerful speeches reflect his creativity and unwavering determination to promote understanding and inclusivity. With his unique perspective, he seeks to reshape societal attitudes towards neurodivergent individuals, striving to create a more accepting and supportive world.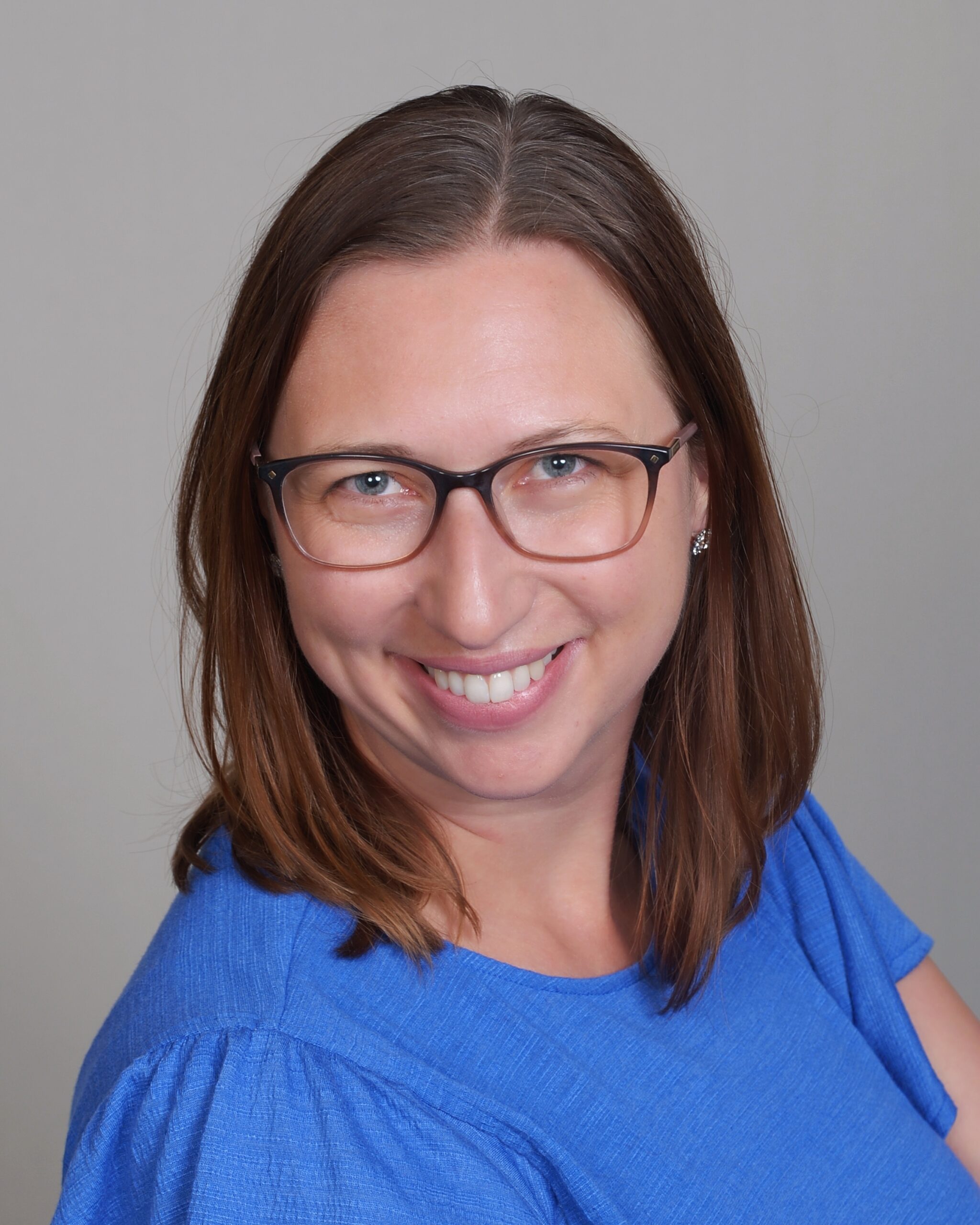 Meghan Bonde
Meghan is a neurodiversity specialist, founder of Team Neurodivergent, and an award-winning speech-language pathologist with 13+ years of experience in public education. As a speaker, coach, and consultant, she empowers parents, leaders, and educators to create inclusive environments. Meghan's expertise spans equity, social-emotional learning, assistive technology, and more. With a B.A. in Psychology, an M.A. in Speech-Language Pathology, and an Ed.S. in Educational Leadership, she proudly identifies as Twice Exceptional.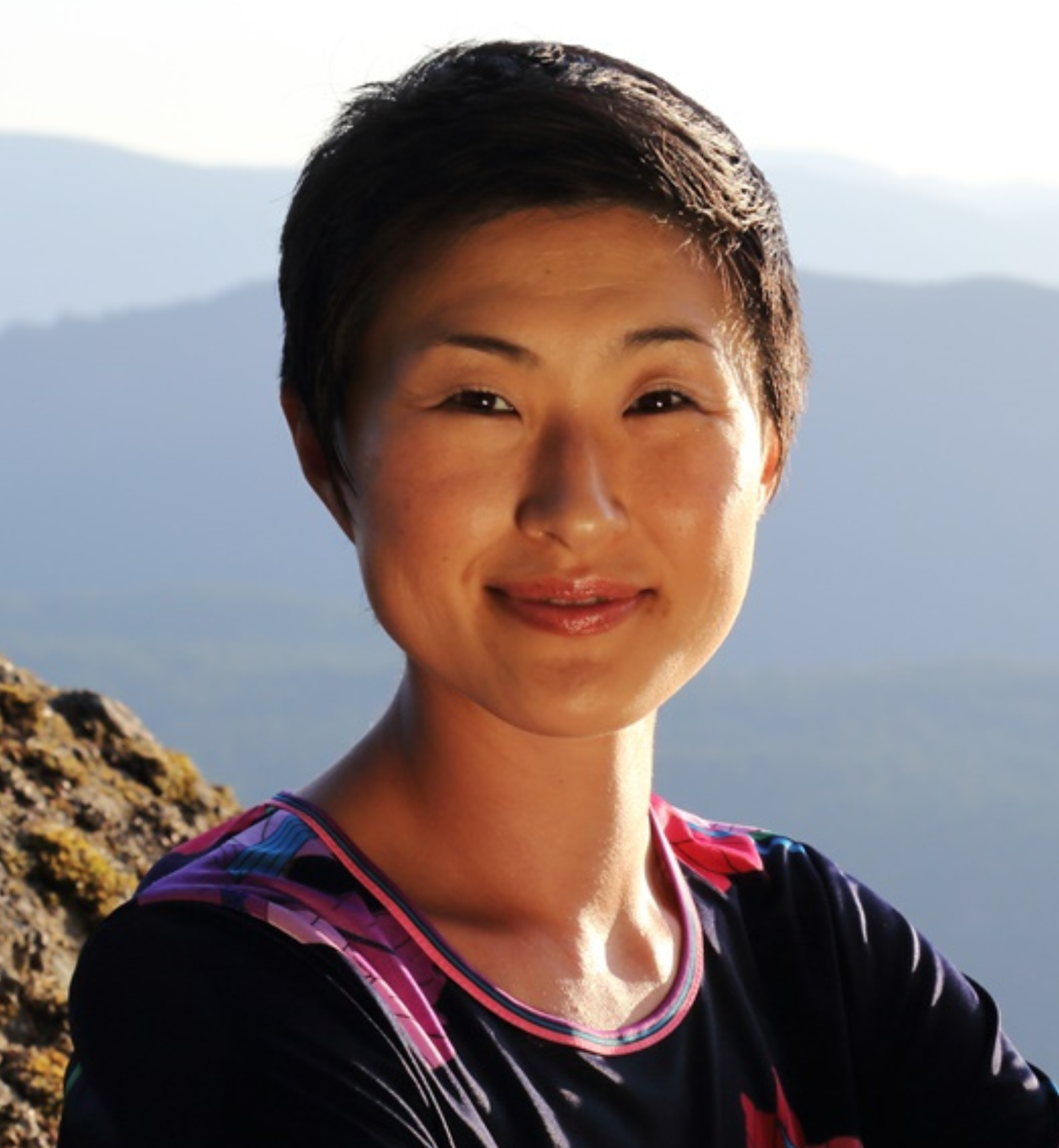 Sura Kim
Sura is a highly experienced Meditation Trainer and Executive Coach with a mission to make heartful meditation practices inclusive and accessible. Her internationally recognized  Sura Flow Meditation Coaching method has impacted thousands of practitioners worldwide. Sura's 3-step meditation approach—relax, listen, and intend—cultivates relaxation, intuitive insight, and energy flow.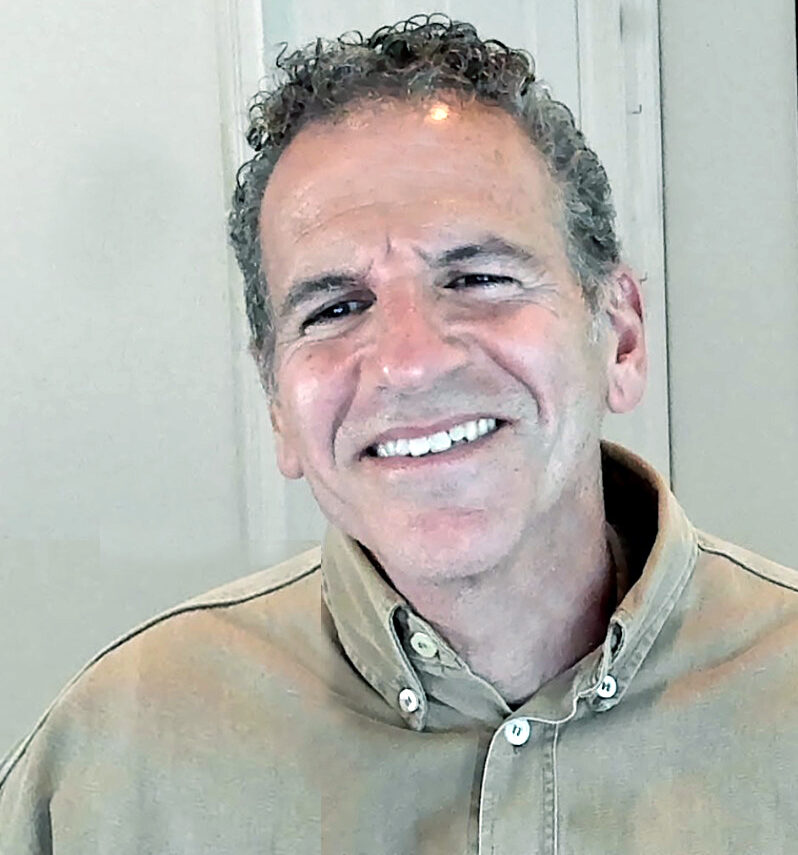 Stephen Berkley
Stephen has worked in multiple capacities in the entertainment/media industry for over 30 years. He's done everything
from writing promotional copy at the burgeoning MTV Channel to drafting
talent agreements for television legend Aaron Spelling. The idea for a ghost story came unexpectedly with the death of
Stephen's father, when his mother began reporting interactions with whom she believed to be his father's ghost. The film won multiple awards in the film festival circuit, including Best Documentary, the results in a seven-year investigation into the nature of true love and postmortem survival of personality.
Join us
Buy Your Tickets Now!
Don't miss out on TEDxWoodinville 2023 "To The Point"
TEDxWoodinville will AMAZE you! Our speakers will impress you with their 5 – 9 minute "To The Point" Powerful Talks that will inspire you to take action in your own life.
Oct 14th 2023 – Limited tickets are on sale NOW
Wagner Performing Arts Center, 639 W Main St,
Monroe, WA 98272, USA
10am – 5pm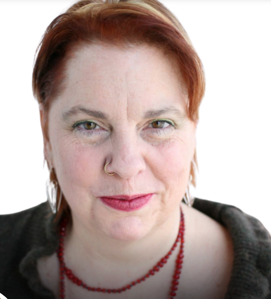 Tanja Diamond is an autistic polymath, Business and Life Strategist, Tantra Lineage Holder. Her 45 years of unique worldwide education, extensive knowledge in thousands of subjects, and certifications in hundreds of modalities make her the go-to for everyone who needs solutions and results quickly.
Her visionary work in healing and optimizing the nervous system boasts a 99% success rate in transforming trauma and unwanted behaviors. She has helped over 82K people and 22K animals in 60 countries.
Tanja is a TEDx Speaker, TEDx Organizer, five-time #1 international best-selling author, international speaker.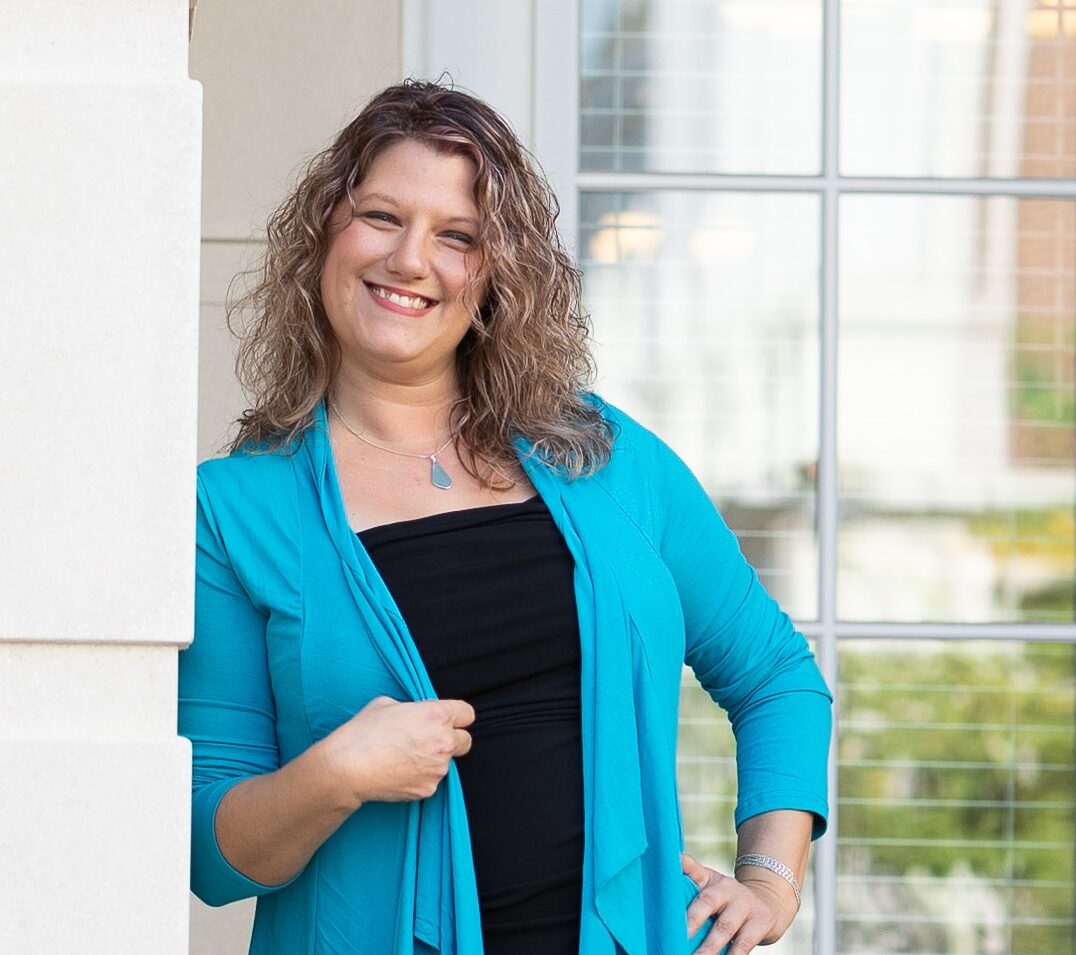 Kathy James

Communication Manager
Kathy James is a highly regarded Trauma and Mental Health Public Speaker and Corporate Leader with 16+ years of experience in training and development. Her inspiring TEDx talk, "Zooming In to Make a Difference," combines corporate leadership expertise with her personal journey of overcoming mental illness. Kathy empowers audiences across corporations, associations, schools, and colleges, raising awareness about Mental and Emotional Health. Her resilience in breaking free from addiction, alcoholism, violence, and financial instability informs her impactful insights. Vulnerable and empathetic, Kathy has been featured in renowned publications like Community Now Magazine and Marketing Champions and was nominated for CIGAR PEGs Virtual Speaker Hall of Fame 2023.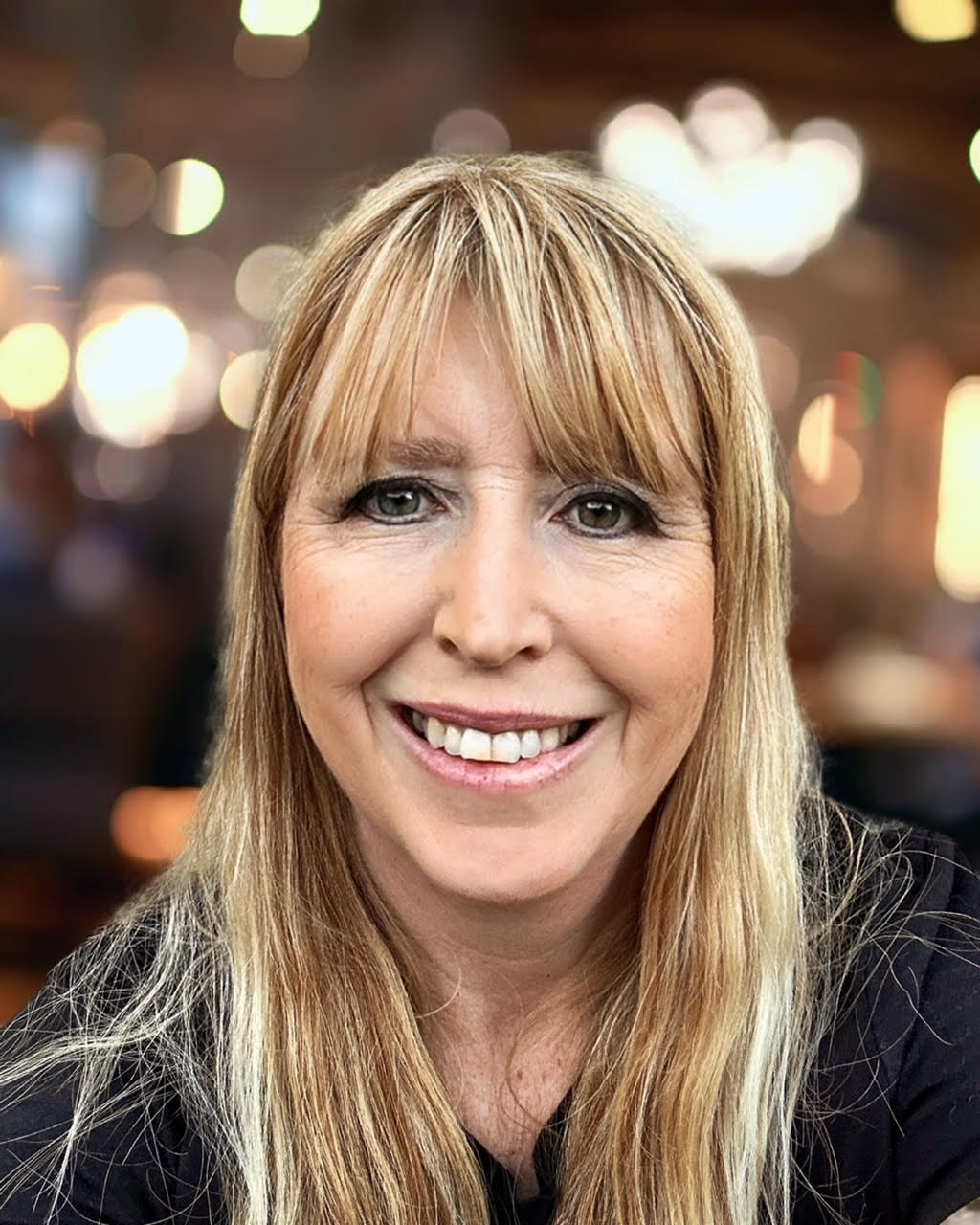 Monica Parkin
Social Media Manager
Monica Parkin is the author of the bestselling book "Overcoming Awkward, an Introvert's Guide to Networking, Marketing, and Sales," and an award-winning International speaker who will soon be hitting the TEDx stage in Denver, Colorado.
She's also a speaking coach for women entrepreneurs and executives and the host of the popular podcast, "Juggling Without Balls," where she fearlessly delves into the intricacies of life, work, and personal growth. With a blend of humor, insight, and genuine compassion, Monica explores the art of balancing multiple aspects of our lives without losing who we are.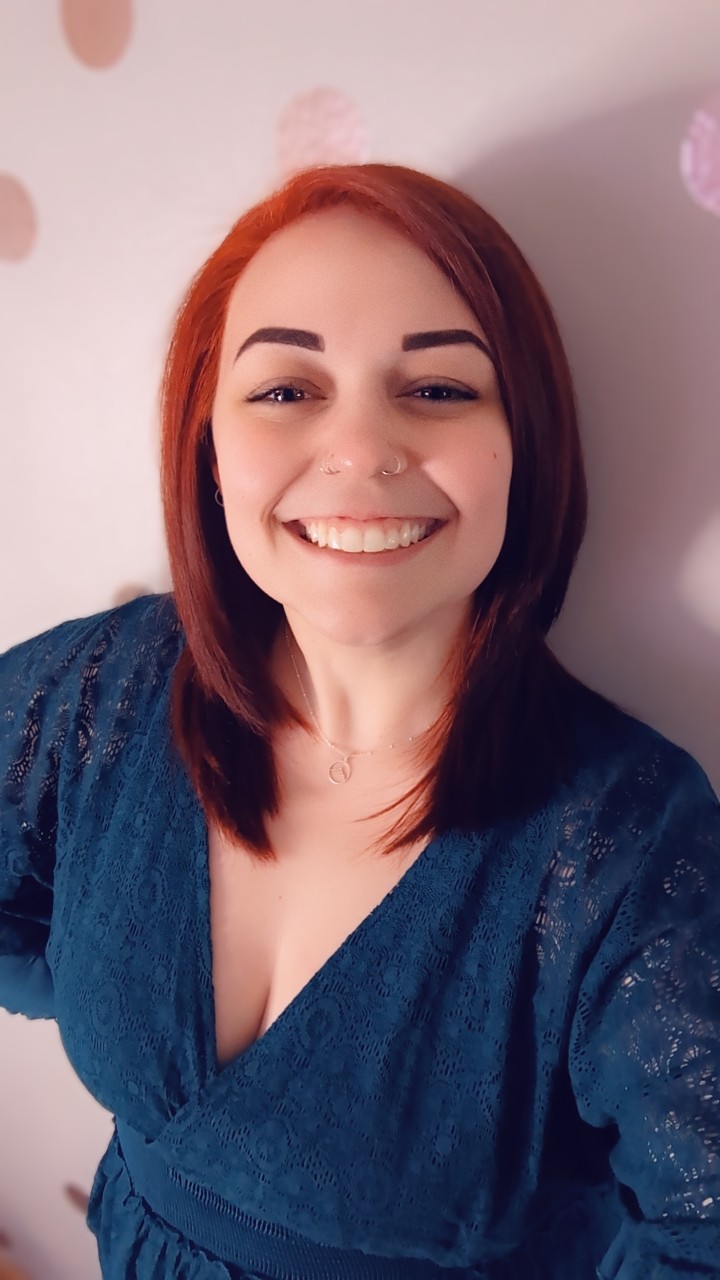 Miranda Pickard
Graphic Designer
As a Washingtonian transplant from Texas, Miranda has been honing her creative marketing skills in graphic design, specifically in brand and marketing content, for over a decade. Her freelancing career began with small business logos and took off from there. She's passionate about taking client ideas that they have difficulty translating and bringing them to life. Her vast portfolio includes small business branding, marketing materials, merchandise items, custom signs, and tattoo designs.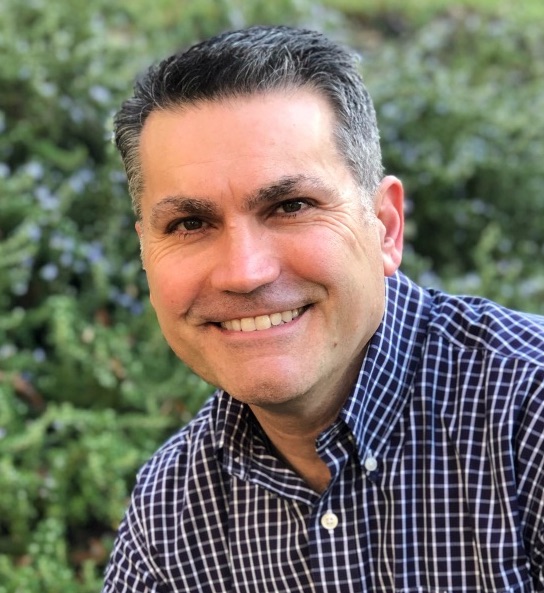 Professor Pete Alexander
Co-Marketing Director
Professor Pete Alexander is the President of the greatest interior landscaping company in the San Francisco Bay Area – Office Plants by Everything Grows. In addition, he serves as an adjunct college professor, where he helps inspire students to develop and apply key marketing concepts specifically to their area of interest. He's also a professional speaker and best-selling author on reducing stress daily. Last, but certainly, not least, he is a certified Laughter Yoga leader and improv comedy cast member, supporting his community to laugh more and stress less.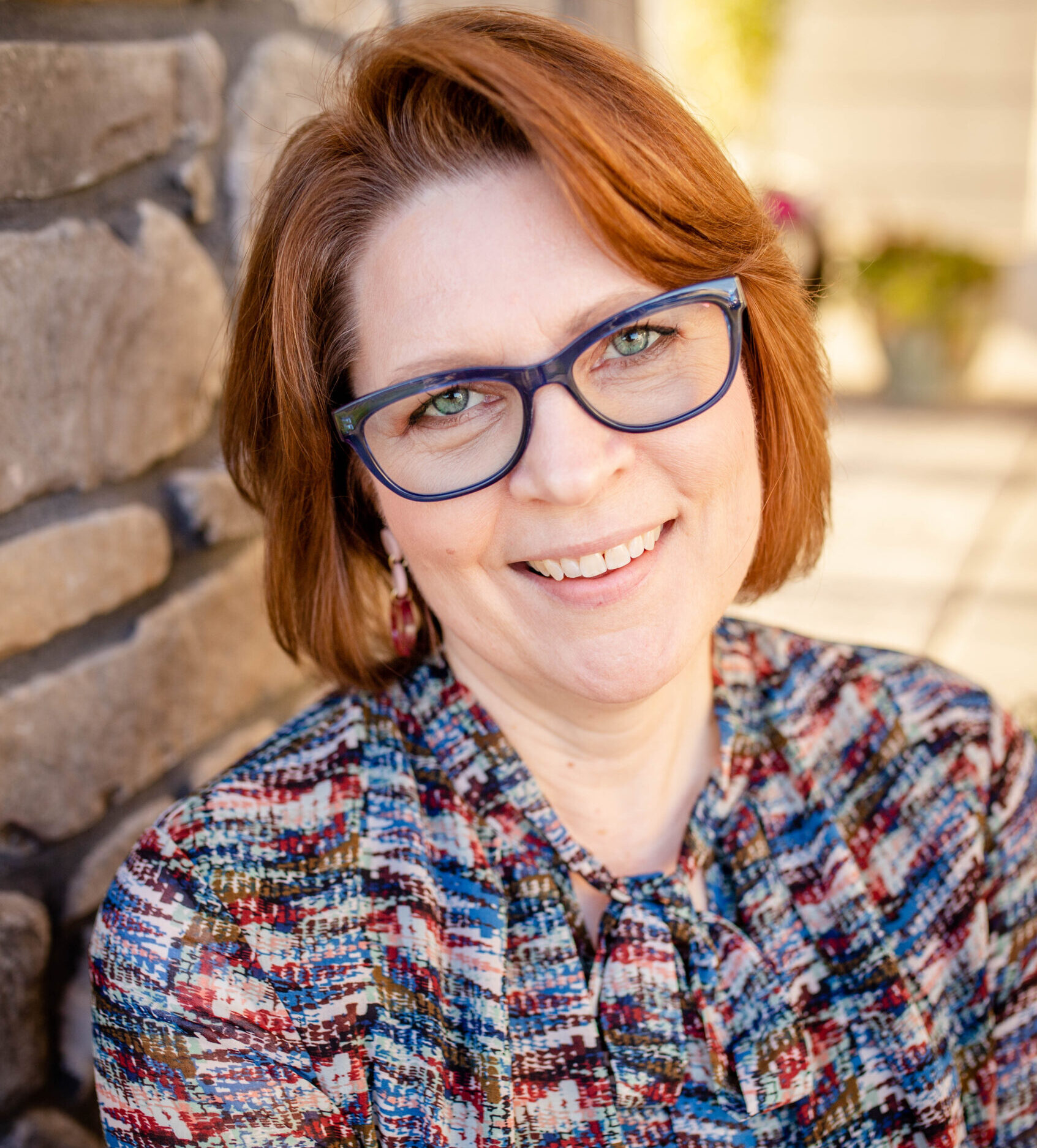 Jackie Bailey
Event Manager
Known as The International Conversation Coach, Jackie inspires clients to break their silence and become victorious over trauma. She is the founder and executive director of The Speak Feed Lead Project, empowering hundreds of children, teens, and adults with confident, courageous voices shared on global stages. 
Jackie is a 2015 semi-finalist in The World Championship of Public Speaking and a best-selling author of four books on topics ranging from leadership, healing, communication, and parenting. She is co-host of Life Mastery Radio with Todd & Jackie, and an award-winning team-builder, educator, leader, and coach.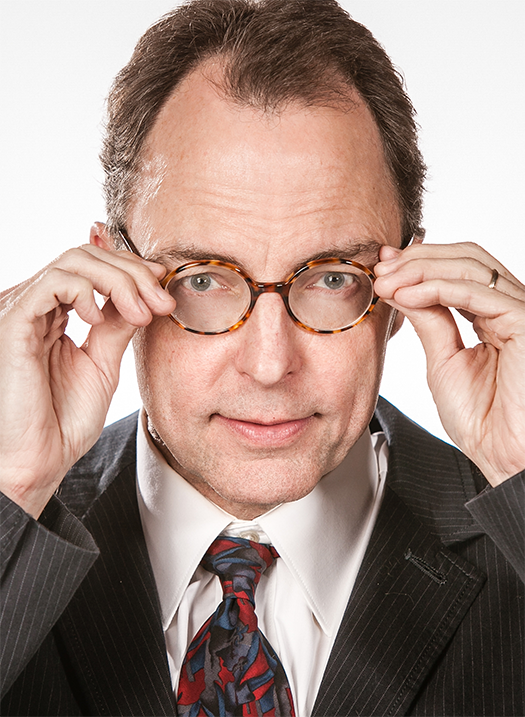 Frank King, Suicide Prevention Speaker and Comedian, a writer for The Tonight Show for 20 years, a full-time speaker and comedian for 37.
He's worked with Jeff Foxworthy, Jerry Seinfeld, and Jon Stewart.
He's fought a lifetime battle with Depression and Chronic Suicidality, turning that long dark journey of the soul into 11 TEDx Talks, one SPEAK Event, and sharing his lifesaving insights on Mental Health with associations.
He's survived 2 aortic valve replacements, a double bypass, a heart attack, 3 stents, losing to a puppet on the Original Star Search, and lived to joke about all of it.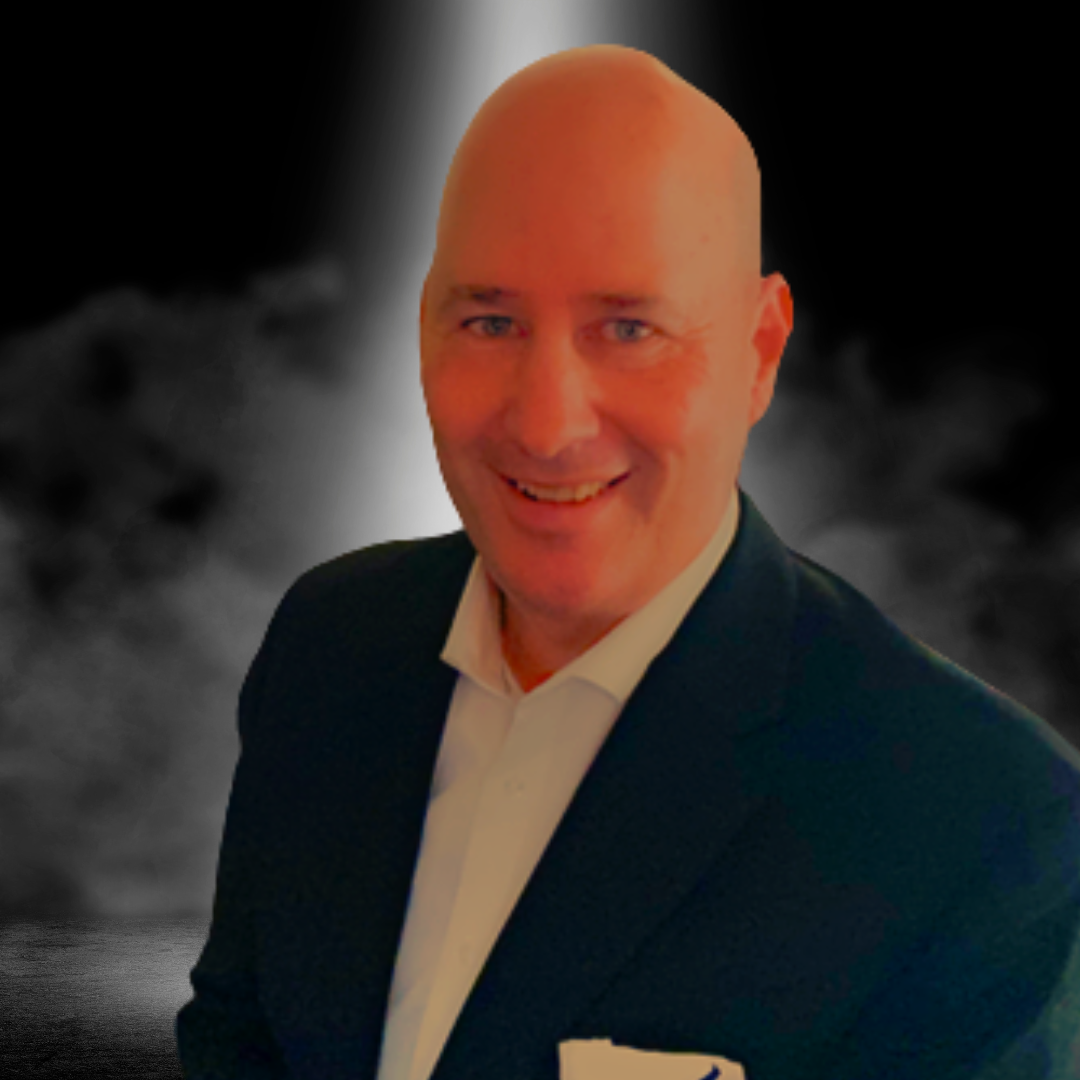 Will McPherson
Co-Marketing Director
Will McPherson is a TEDx speaker, podcaster and Account Manager.  Will's sales and marketing commercial acumen includes 20 years active in technology market marketing and selling Cisco gear, education and professional services linked to Cisco's Smart and Connected Communities. Will has achieved a recent Master of Planning in Civic Urbanism degree from Rollins College, Winter Park Florida, GPA 3.72,  with hundreds of hours researching, designing and evangelizing walkable, human-scale communities.    Expertise includes Economics of Urbanism, Land Use Law, Transportation & Place, Land Analysis, Planning Theory and Civic Implementation.  Will McPherson's recent TEDx talk focused on walkable communities and their human connection benefits.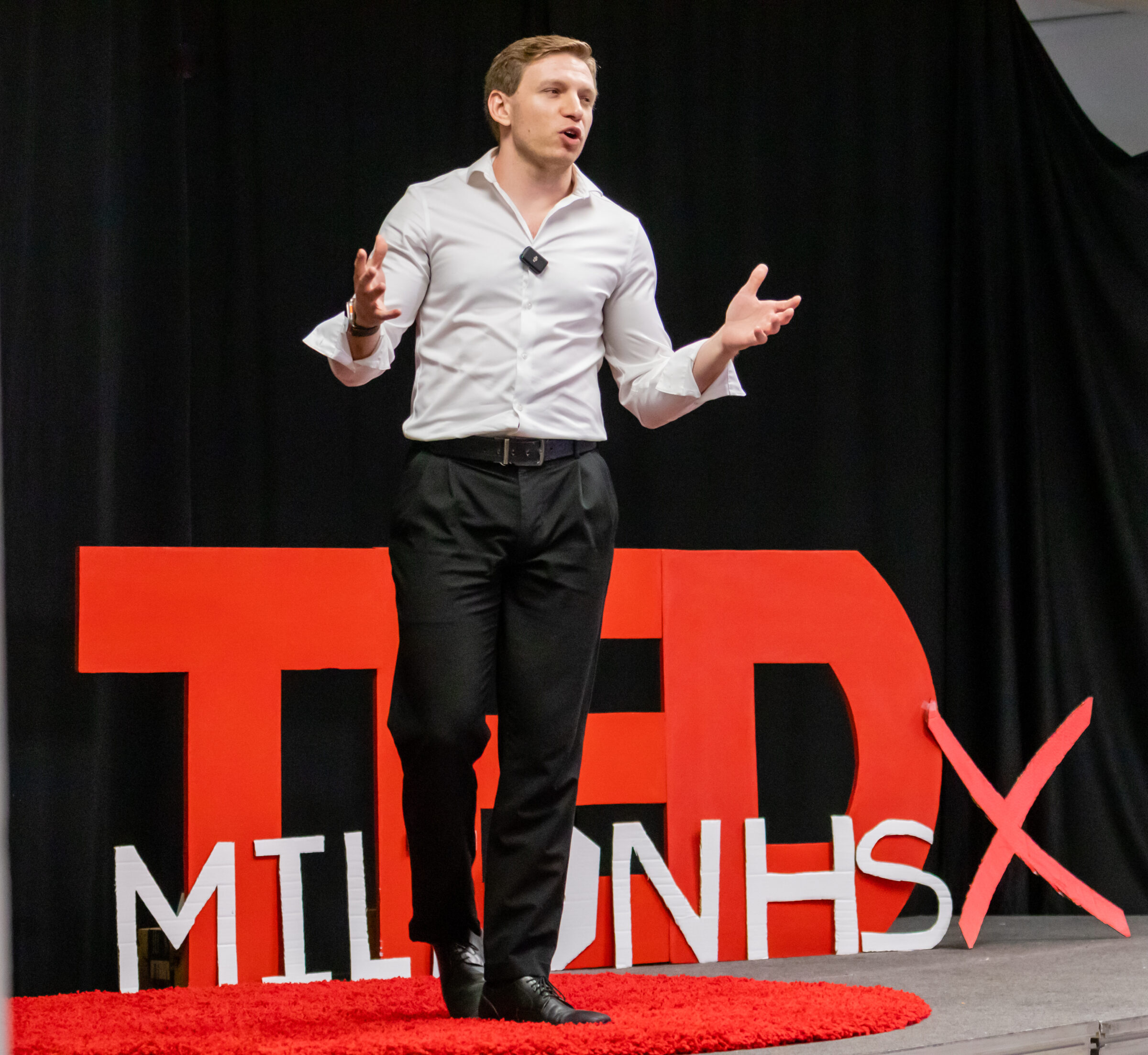 Bradley Moore
Budget Manager
Bradley spent 7 years in management in the Transportation industry before leaving his career in search of a more fulfilling and challenging position. He returned to school and finished his degree in Philosophy, stocking his passion for truth and learning. He found that at his current position as a Speaker Coach and Account Manager at Thought-Leader, a company that helps clients land, deliver, and leverage TEDx Talks. He is also the founder of Atreemovement a non-profit organization that helps reconnect people to the natural world.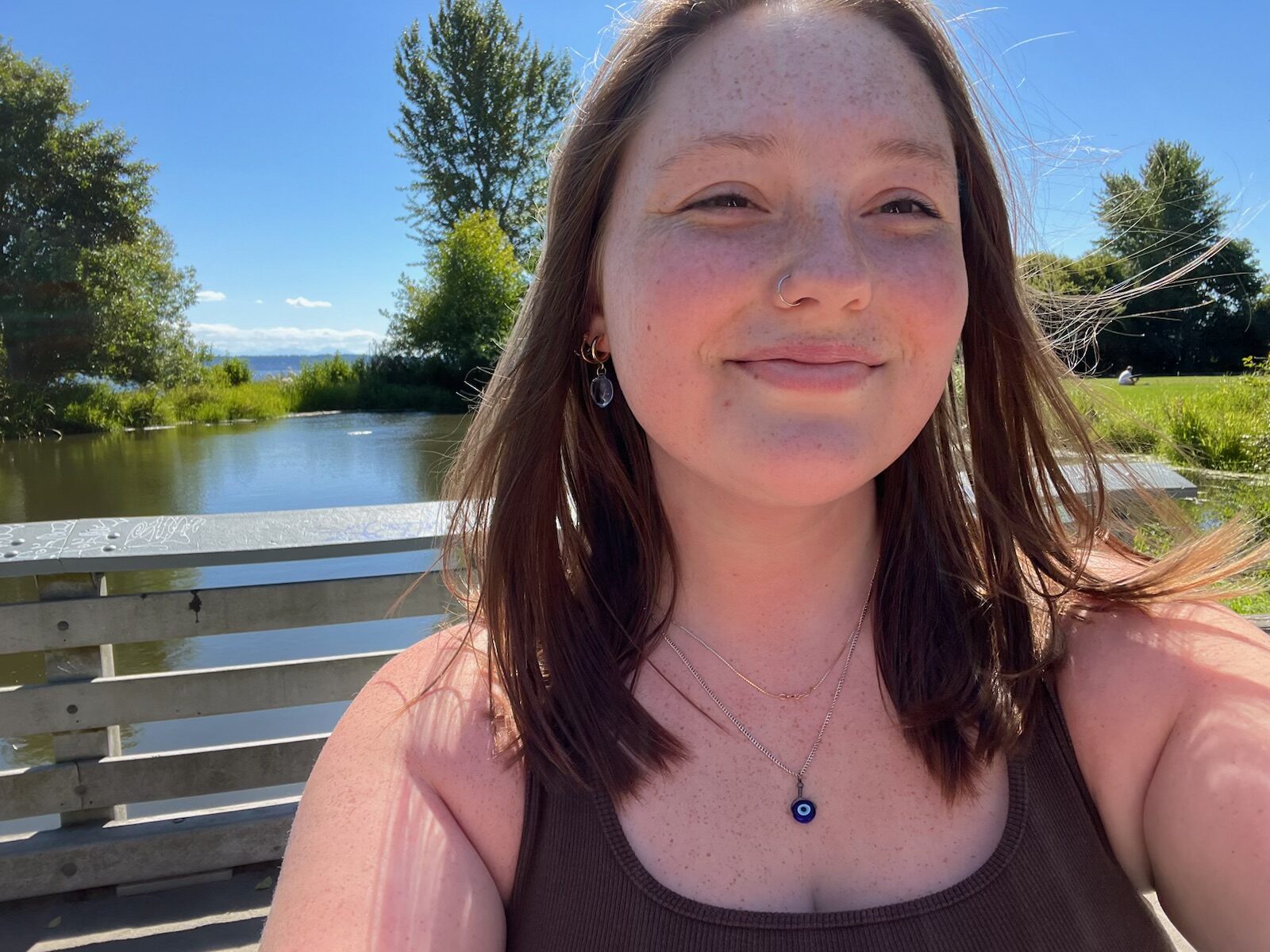 Ethne Diamond
Speaker Host
 I'm a third year at Western Washington University, studying archaeology. I'm a published author and aspiring museum curator. I'm very excited to work with the speakers at the event  to make this a great experience!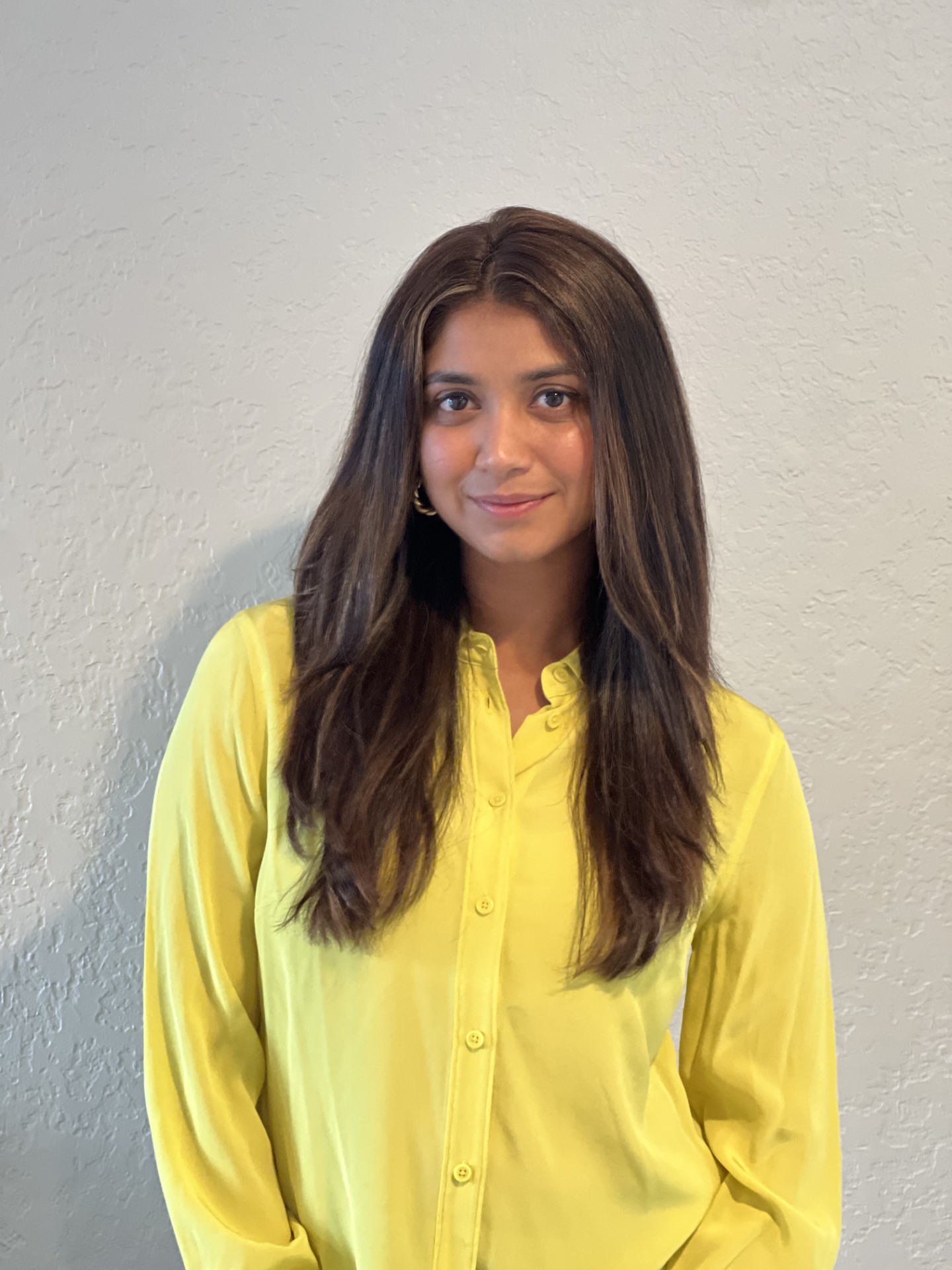 Prerna Nayyar
Sponsorship Manager
Prerna is a dynamic Product Manager with experience working in Azure and AWS, specializing in cloud migrations and modernization. Her journey reflects an entrepreneurial spirit, co-founding a startup focused on loss prevention during her studies, showcasing her passion for leveraging technology to create meaningful solutions. Beyond her professional endeavors, she is the Founder of Mission Chai, an NGO dedicated to bringing smiles and support to cancer patients across various Indian cities. Prerna's passion for learning about the human mind, motivation, and meditation drives her, aligning with her deep-rooted commitment to meaningful social contributions and making a positive difference in people's lives.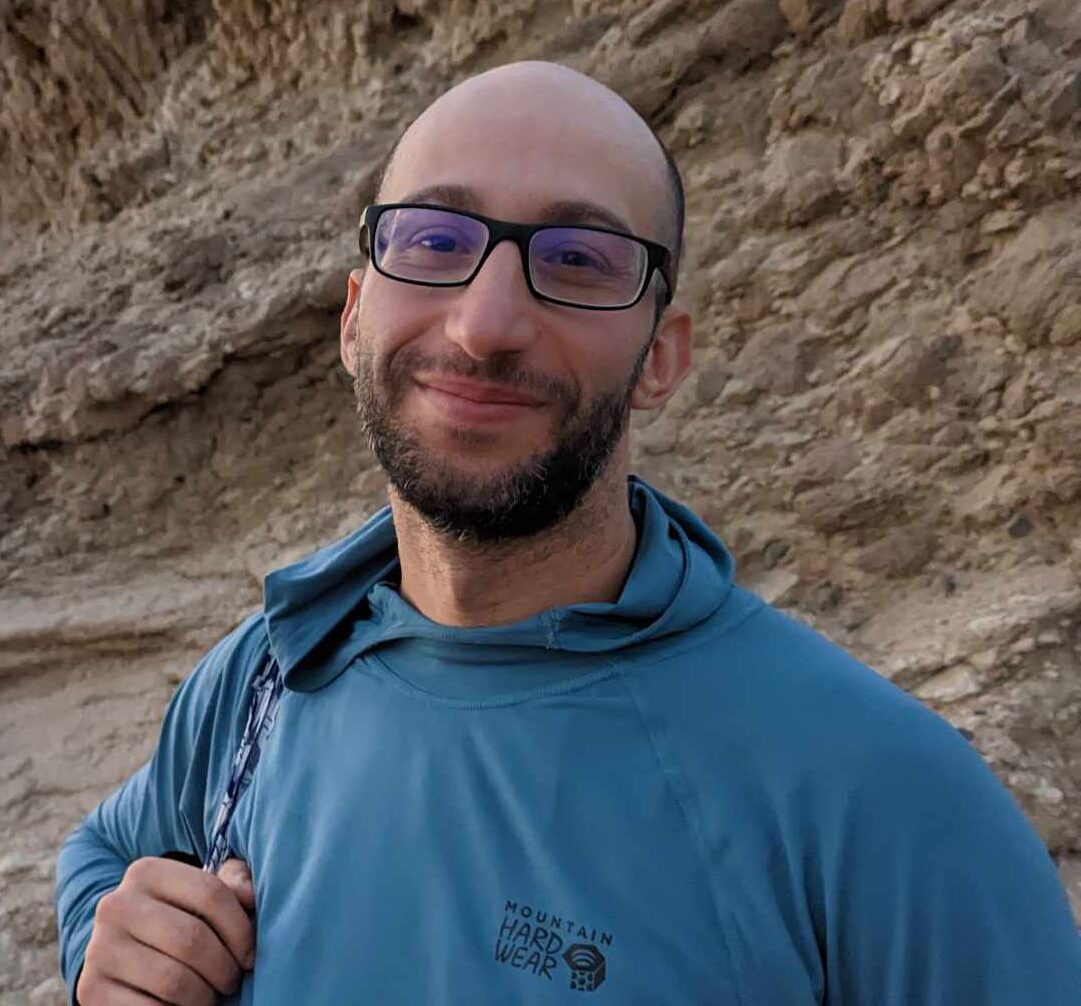 Waleed Ammar
Sponsorship Manager
Dr. Waleed Ammar is an artist, educator, engineer, research scientist, author and business owner, fighting elitism and income inequality as Founder of Holistic Intelligence for Global Good.
(higg). Before founding higg, Waleed was a senior research scientist at Google, where he helped develop transformer-based models for generating DNA sequences based on PacBio long-reads, significantly reducing variant-calling errors [Nature Biotech'22].
He also helped develop task-oriented dialog systems which are more robust to disfluencies, code-switching and user revisions [arXiv'23].Prior to joining Google, Waleed led the Semantic Scholar research team's efforts to develop ML-based methods to facilitate access to the literature [e.g., NAACL 19], build a knowledge graph of the scientific literature [NAACL'18], and use this wealth of information to identify systemic social problems in science [JAMA'19]. He also led the product team for the Semantic Scholar APIs in 2023. Waleed occasionally teaches courses at UW linguistics and UW Computer Science as a visiting lecturer. In 2016, Waleed earned his Ph.D. Degree in artificial intelligence from Carnegie Mellon University. Before pursuing the Ph.D., Waleed was a Microsoft Research research engineer and a Space Technologies web developer.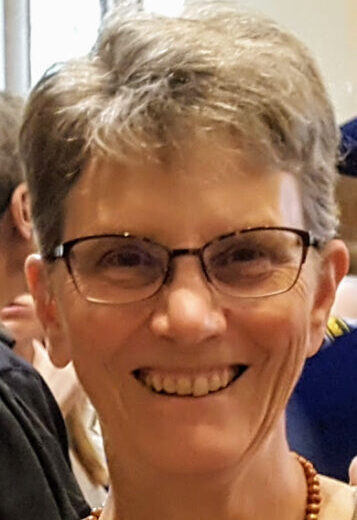 Nora Neff Hardy
Event Volunteer
I have over 52 years of yoga experience, which has taught me to value acts of service, and I am always willing to help whoever needs something. I have mentored and coached people of all ages with therapeutic yoga, swimming, parenting, and advocating for them in their healthcare, emotional, and legal needs.  My education includes Child and Family Development, Carpentry, Home Inspections, Yoga, and Natural Health Professional.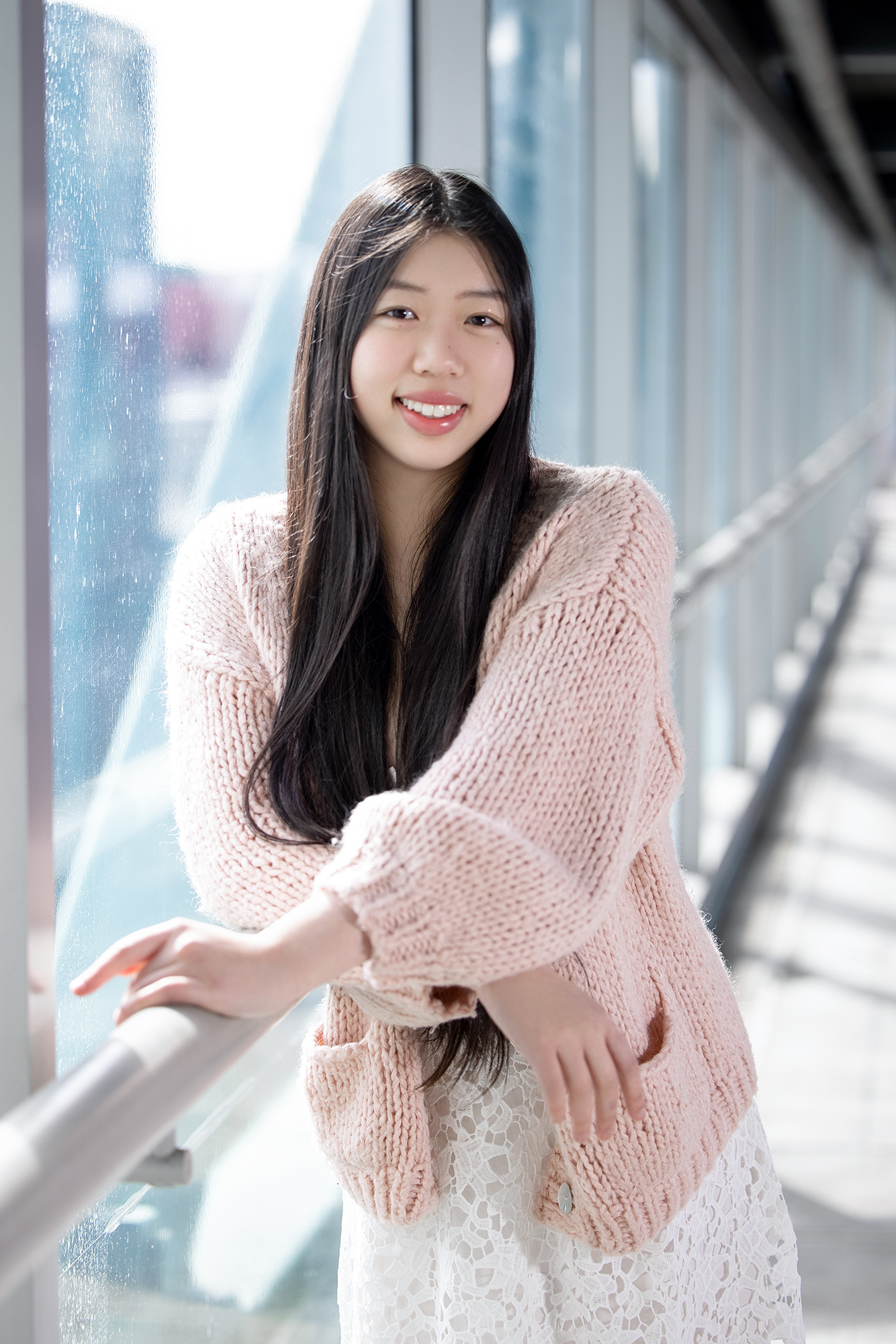 Nicole Chen
Event Volunteer
Nicole Chen is a freshmen direct Informatics Student at the University of Washington with interests in data science, ethics, and event planning. As the president of TEDxYouth@SahaleeRoad, the largest student-organized TEDx talk in the PNW with over 55K views on the TEDx website, she is excited to help bring the TEDx experience to the local community. In her free time she likes to play the violin and dance. 
Let's get those questions answered!
Is TEDxWoodinville an all-volunteer organization?
Yes! It's a TED rule. Everyone listed as our TEAM is a volunteer.
Do you pay your speakers or performers to appear on stage?
We never pay our speakers or performers – this is another TED rule
How much does it costs to attend the event?
The standard cost to attend is $35 but registration doesn't cover our expenses.
Where does the rest of the money come from to put on your event?
We have generous Sponsors/Partners and donations  who contribute money and/or goods and services to support our event.
Are partners who support the organization allowed to be on stage?
Per TED rules no. Partners/Sponsors aren't allowed to be on stage, and may not influence the program's content.
How are speakers selected to be part of each year's program?
We'll review hundreds of potential candidates to select the 20 speakers for our program.
The most crucial factor is whether they have an Idea Worth Spreading to share with our audience and the world.
Is there an age limit for attending TEDxWoodinville?
There is no strict age limit, but the content is most appropriate for high school students and above. Please review the speaker's topics to make an informed decision.
Are there topics that you don't allow on the TEDxWoodinville stage?
We don't feature topics that advocate political or religious agendas, nor do we allow hate speech.
So how can I become a TEDxWoodinville team member?
Complete our form on our website if you want to but open positions are limited.
So how can I become a partner, sponsor, or donate to TEDxWoodinville?
Complete the form on our website to we're happy to discuss options.